When Frantz Construction contacted us about designing a new logo and website for their residential construction business, we knew that they were serious and committed to levelling up their game. They had built a solid team and a good reputation, but were ready to transition into a higher-end segment of the San Luis Obispo remodeling and custom build market.
Their logo at the time, although relatively clean, felt heavy and industrial — a far cry from the laid-back but contemporary aesthetic in their Central Coast community. Plus, their website felt uninspired and wasn't even using their existing logo.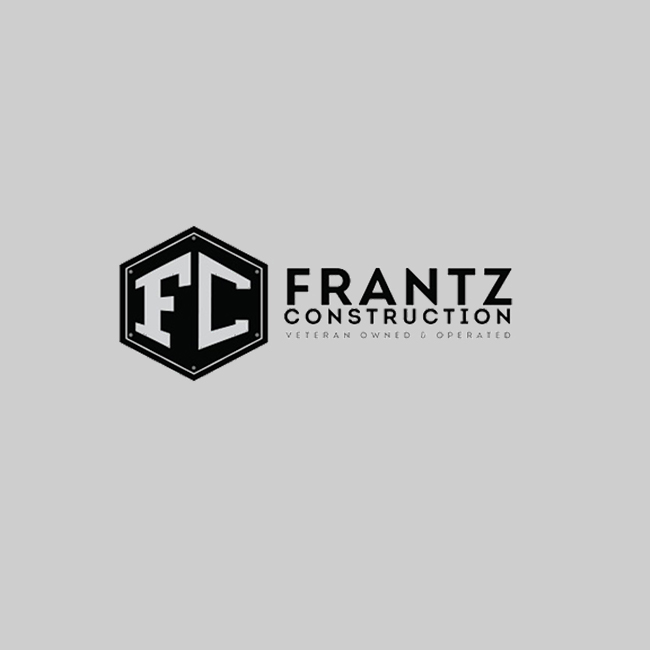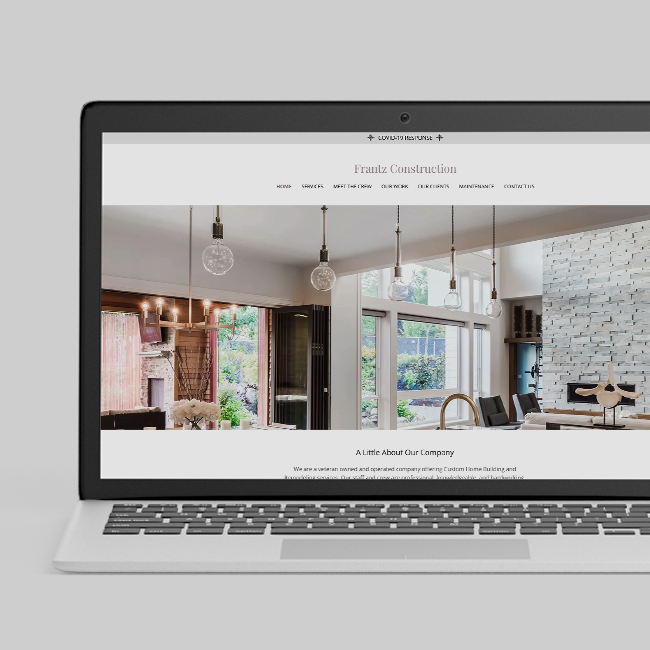 The Process
Discovery & Reinvention
During the brand development process, we use the idea of 'brand personality' — the association of human characteristics with a brand — to strengthen the emotional connections that people make when they come into contact with it.
In our discovery sessions, owners Josh and Desra realized that they wanted their clients to feel a sense of excitement, that they weren't working with a cookie-cutter contractor. They wanted their brand to be imaginative, up-to-date, and even a little bit daring.
After workshopping a few different design options and letting things percolate for a bit, our clients decided on a logo and color palette that was full of energy, creativity and would definitely stand out in a crowd.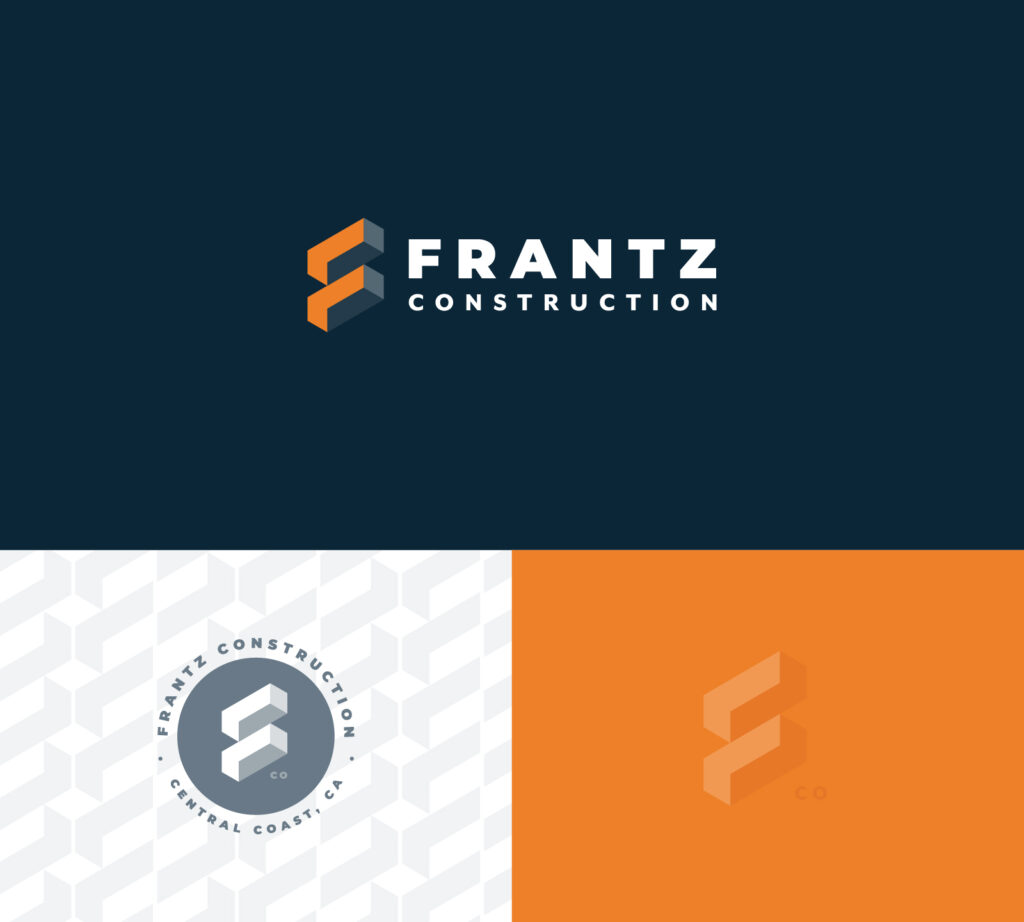 With the new brand established, we went to work creating marketing collateral, including business cards, signage and of course, a new website. With strong branding, striking images and unique written content designed to communicate Frantz' core values, this website will serve as the hub for Frantz' marketing efforts and growing project portfolio. We structured the website with individual, service-based landing pages to support future marketing efforts and integrated the contact page with Frantz' project management software so that form entries are captured directly in their CRM.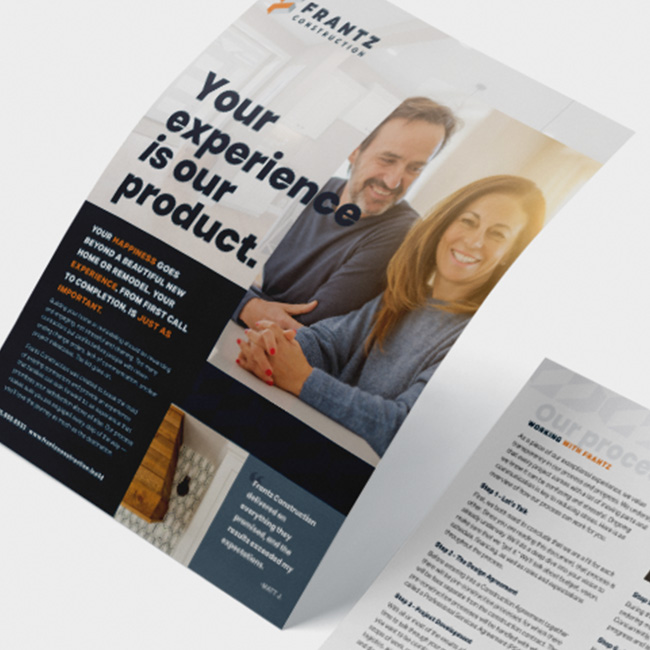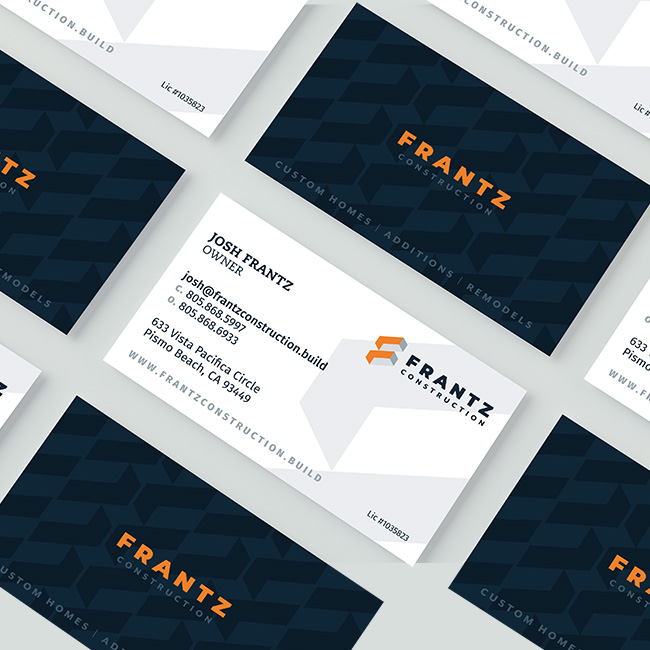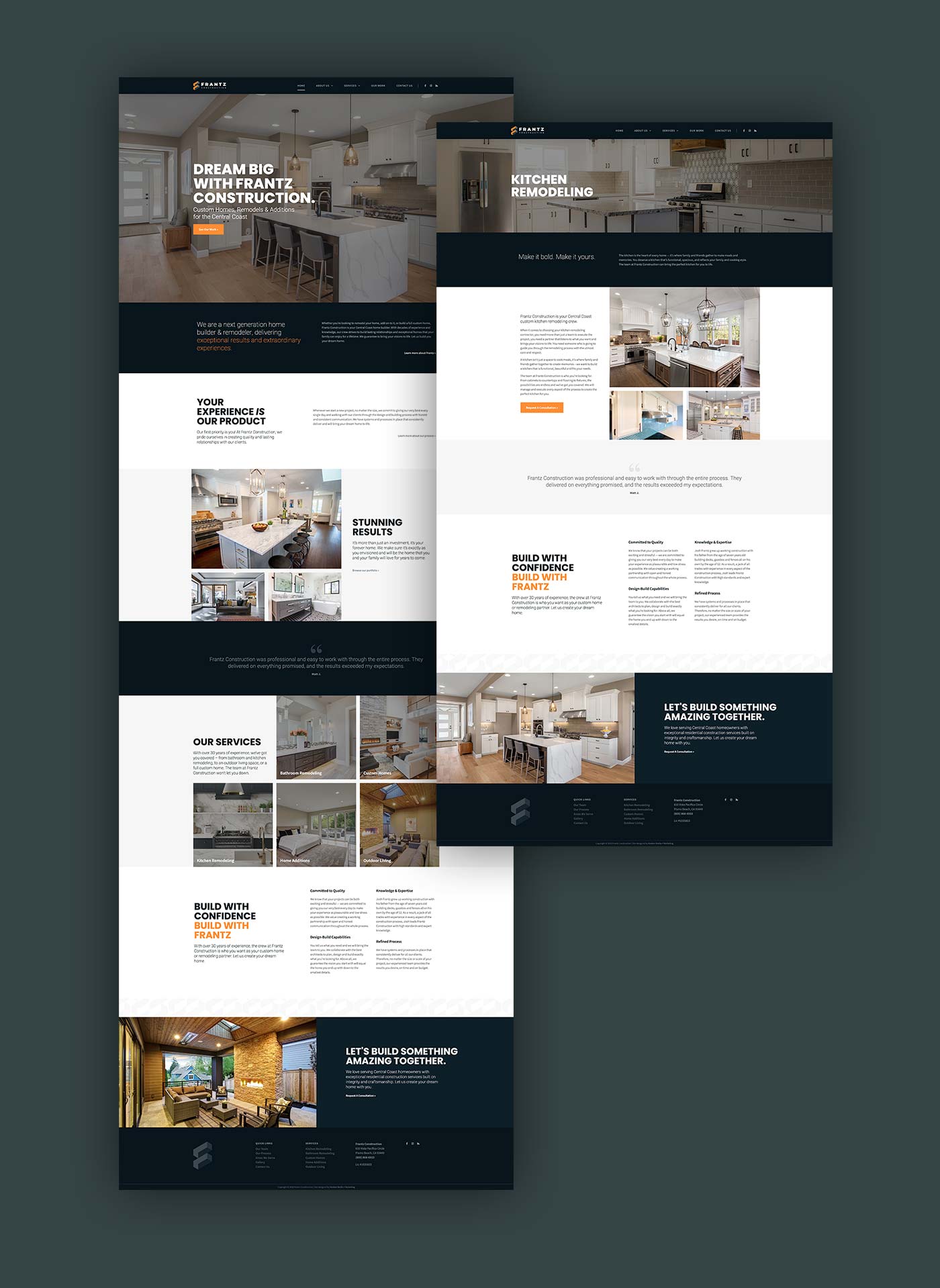 The team at Frantz construction is capable, passionate and driven. Now they have a logo that reflects that energy, we can't wait to see where it takes them.
If you're interested in how Keokee can help you hone in on your brand's unique personality and express that through stunning logos, websites and more, get in touch. We'd love to talk strategy with you.