What is Local SEO?
Ahrefs defines it as:
"the process of optimizing your online presence to attract more business from relevant local searches. These searches take place on Google and other search engines."
When people search for "remodeling contractors near me" or "(your city) home additions" is your business showing up in Google's Local Pack?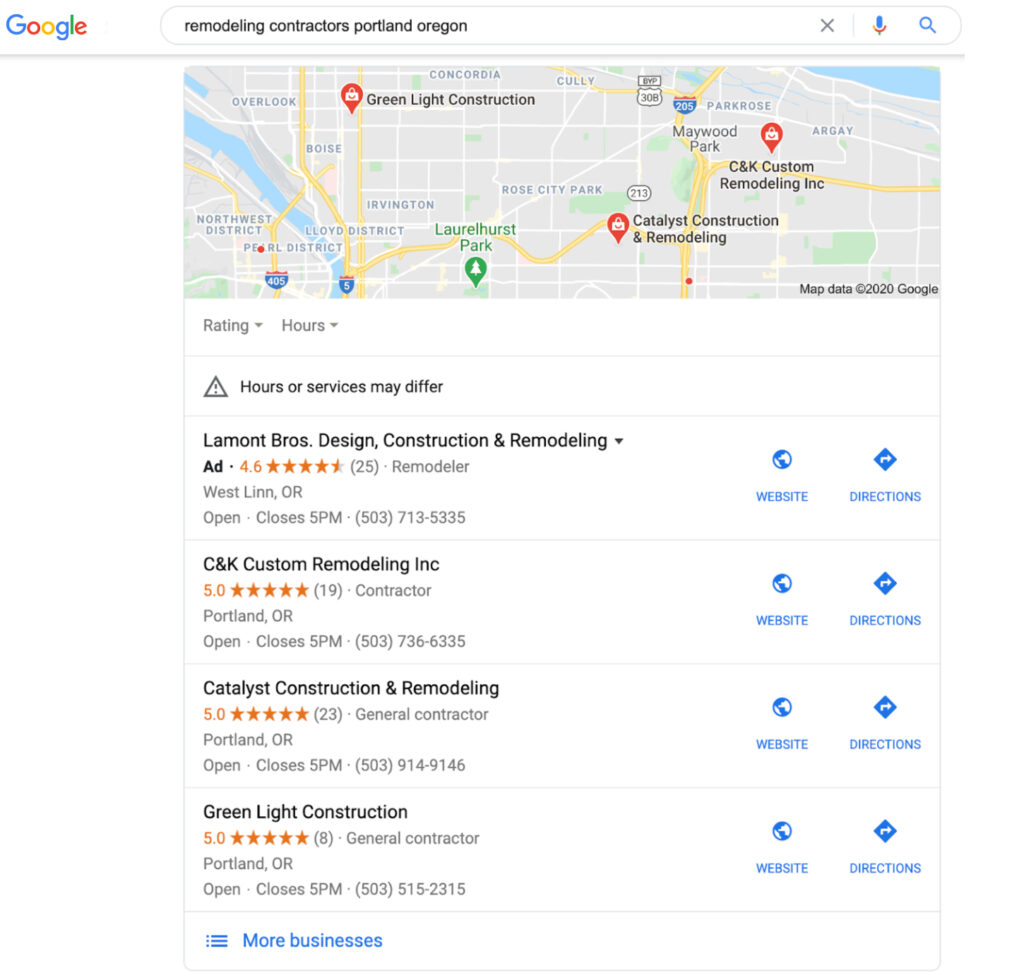 What about below the Local Pack?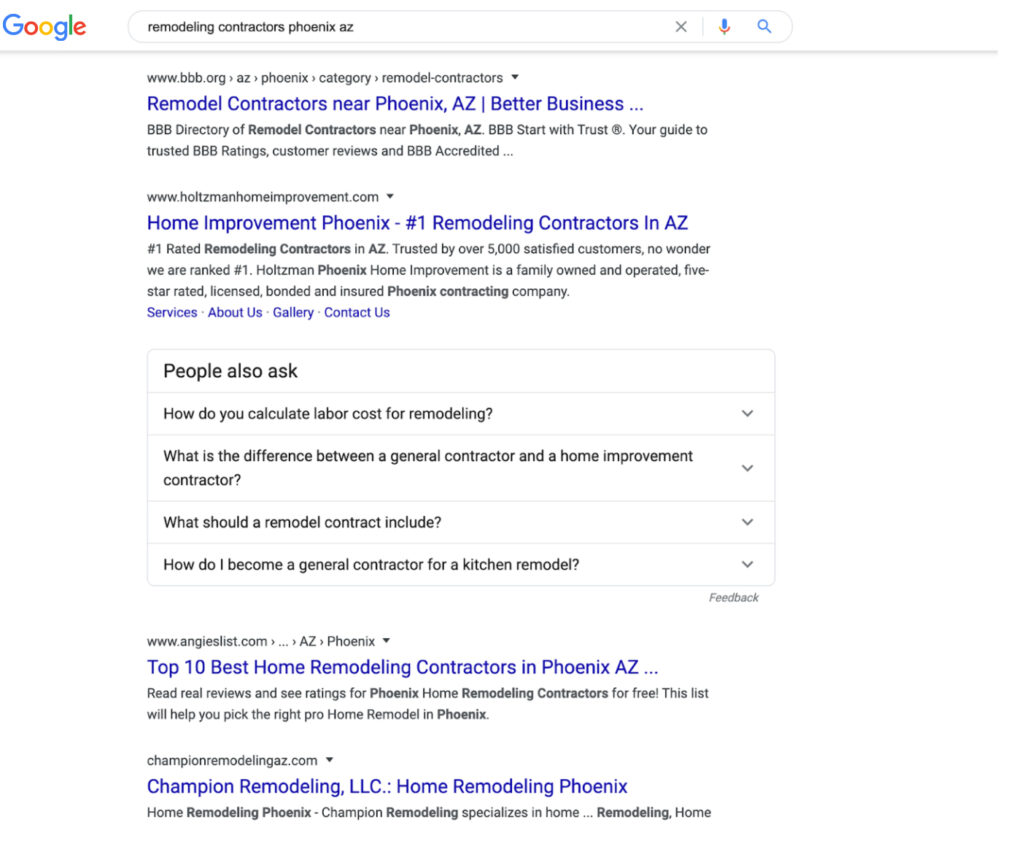 Your business' visibility in these sections of the search engine results page encompasses the effectiveness of your local SEO.
Why is Local SEO important for contractors?
Have you ever been promised enormous amounts of organic traffic from a digital marketing agency? The majority of contractors we work with have. Sometimes they received this promise from several agencies before coming to us. This promise has typically led to two results:
They failed to deliver
They delivered organic traffic, but this didn't lead to an increase in lead quality or quantity
The first of these results creates an easy decision for the contractor – look for a new agency. The second, however, gets a bit trickier. The agency promised you more organic traffic and delivered on that promise – is it their fault the leads aren't pouring in? Do you take their word and assume it's just a matter of time before this traffic starts converting into leads?
If you're seeing a major increase in your organic traffic and no increase in your lead quality/quantity, there are two likely explanations:
Your website isn't compelling enough (unlikely if your organic traffic is seeing such an increase in traffic)
The traffic is not in your service area or it's not relevant to your business
It's pretty easy for a savvy digital marketer to "increase organic traffic" for contractors. They can write a couple of well-written blog posts on popular home remodeling topics (kitchen remodeling ideas, DIY interior design, etc) and quickly bring in lots of traffic. The problem with this approach is that the traffic is often not local and non-converting. Sure, it's great to see an increase in your organic traffic, but the point of having a website is not to drive traffic, it's to drive leads. 100 visitors and 10 leads are better than 500 visitors and 5 leads.
Don't get me wrong, blogging can be a great tactic to boost your SEO. It can help you get backlinks; it can help educate your customers, and it keeps your website fresh. But too often, contractors get ripped off by dishonest agencies who don't have a plan in place past driving traffic to the website.
Local SEO is more focused on the bottom of the funnel, high-intent search queries. When a customer is searching for "remodeling contractors near me", or "(your city) home additions", it signals that they are looking for a service provider. These are the search queries that you should be focused on to get more customers.
So how do you get your business to show up in the Local Pack and below? Read our next blog post, "How To Improve Your Local SEO"